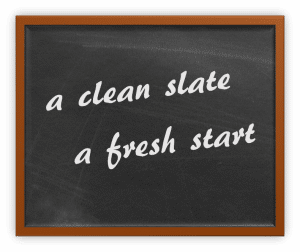 Unlike Major League baseball players, in my playing days, we didn't get to travel to the sunny climes of Florida and Arizona for spring training. Nope. We tolerated the freezing temps in beautiful and scenic South Orange, NJ. Sometimes the snow would still be falling as we ran through drills or took batting practice. On terribly bad days, we'd retreat to the school gym to practice. Though it would have been nice to bask in Tampa's sunshine, truth be told, it didn't matter. If the coaches would have let us, we would have been out there in a blizzard to play ball. We loved the game. I still do.
There's an inspirational quote from the movie, "Field of Dreams" that relates to life.
Terence Mann is telling Ray that people will come to the field. The only thing that makes the scene even better than the words Terrence speaks, is that James Earl Jones plays him. And no other voice could be better suited to induce the chills than his.
"The one constant through all the years, Ray, has been baseball. America has rolled by like an army of steamrollers. It has been erased like a blackboard, rebuilt, and erased again. But, baseball has marked the time. This field, this game...it's a part of our past, Ray. It reminds us of all that once was good and it could be again."
Just like in baseball, life gives us the chance to erase the past and start a new season.
As this season starts, for the first time in my adult life, number two will not be at shortstop for the Yankees. The Captain has retired. The blackboard will once again be erased. No one will ever replace him. No one would even try to. But, the game will go on. That's what baseball does.
Hopefully, I'll see a few more championships. Maybe I won't. Either way, it's okay. On opening day, everyone is in first place. For the teams that are the favorites, it's time to start living up to the hype. For those who on paper, are given little chance for success, it's the opportunity to prove all the naysayers wrong. Last season is over. The blackboard has been erased again.
Unlike Major League baseball players, we don't need to wait until next year to start a new season.
We get to choose when we erase the blackboard and rebuild. We get to sow our seeds to grow our new "Field of Dreams" whenever we want.
What are you going to write on your clean slate?
Live on Fire!
Luke Iorio, CPC, PCC, ELI-MP
President & CEO
Institute for Professional Excellence in Coaching (iPEC)