Why Now: The World Needs Coaching Now More Than Ever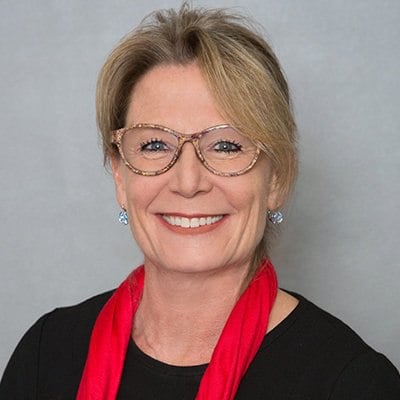 by Simone Noordegraaf, CPC, ELI-MP | iPEC Chief Business Development Officer
Jun 24, 2020 10:48:05 AM • Reading time 2 minutes

"Should I really become a coach now, when the world feels upside-down?"
The world is changing every day. And lately, it may seem it's changing now more than ever before.
As people living in this world, we're being asked to change too. How we work, how we school our kids, how we prepare to go out in public, how we interact with each other, how we listen, how we speak up.
Change is everywhere.
With all of this shifting, you might feel inclined to put your dreams of being a coach on hold. Maybe you feel selfish even considering a coach training program right now. How could now possibly be the right time, with everything else going on?
The thing is, NOW is exactly when we need more conscious coaches in the world.
Because as the world changes and evolves, people are struggling to adapt. As a coach, you're in the business of helping others adapt, change, and consciously choose their perspectives.
A Great Example
Cindy Gardner, iPEC Lead Trainer, became a coach during the 2008 recession. She knew her coach training was going to take her deeper into the world of human potential. That's where she felt her calling.
"A lot was going on in 2008—the wheels were falling off the economic wagon and a lot of people said it was the worst time to be starting a business. But I just knew there was something more."
For Cindy, it would have been easy to stay where she was and keep doing what she was doing in the corporate world. But she knew that she would be selling herself short; she knew there was more.
The "more" was helping others.
"I knew going in that I had been trained by the best coach training school the industry has to offer, bar none. And I was well equipped. So I had my skillset in hand—I also had something equally as important, and that was my passion to serve."
Do you have a passion to serve?
Because people need what you have to offer. Your vision of helping others create a life, profession, or relationship of their dreams only begins when you decide to share your passion.
See, the coaching mindset is the practice of being aware of our thoughts, words, and actions. By learning to recognize, in the moment, how we are consciously responding to a trigger, as opposed to automatically reacting, we are better able to create a life of our conscious choosing.
How valuable is that for people right now?
For starters, imagine how many people are struggling to cope with how the world is changing because they don't have someone like you in their corner—someone to help them become aware of their power to consciously choose their next steps, rather than feel powerless in the face of daunting upheaval and change.
By helping others cultivate a coaching mindset, they begin seeing the solutions, not the problems. They're able to bypass dwelling on, "Why is this happening to me?" and go straight to, "How can I create a solution?"
Can you imagine the kind of world we would live in if everyone acknowledged all of their problems as opportunities and only focused on creating solutions?
"At the end of the day, it comes down to remembering that we are in the business of helping people solve problems. If we don't make offers and our businesses don't thrive, we won't be of much help to anyone for long." — Karen Graves, Certified Professional Coach
By living into your dream, you help others realize theirs. The value of that realization is priceless.
Here are some additional resources from certified professional coaches on how coaching is helping people right now:
To start your coach training journey, request a conversation with an iPEC Admissions Coach here. The sooner you begin your training journey, the sooner you'll get to serve.