The 3-Step Plan to Your Personal Reinvention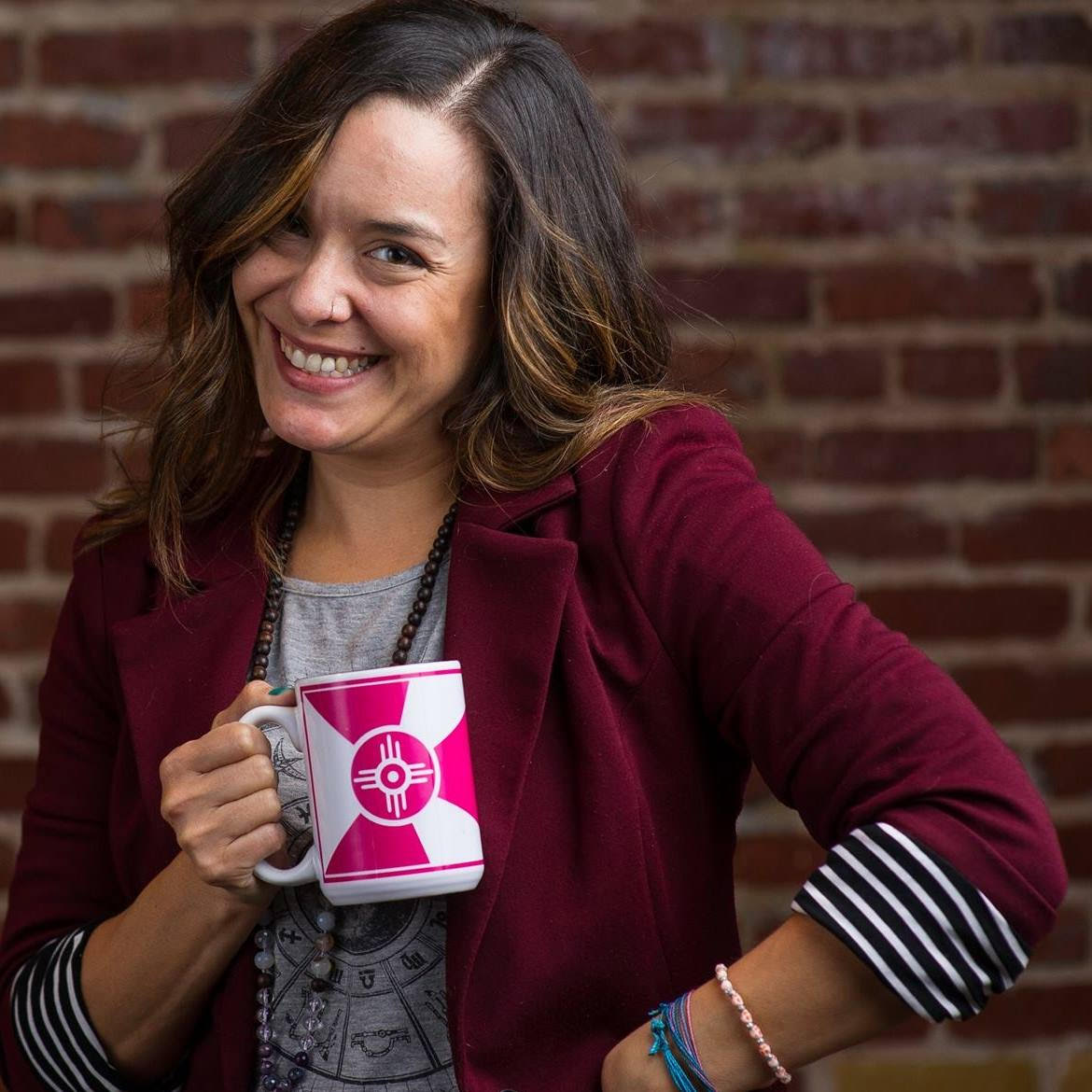 by Jenny Wiley, iPEC Director of Community
Mar 10, 2020 6:42:34 PM • Reading time 3 minutes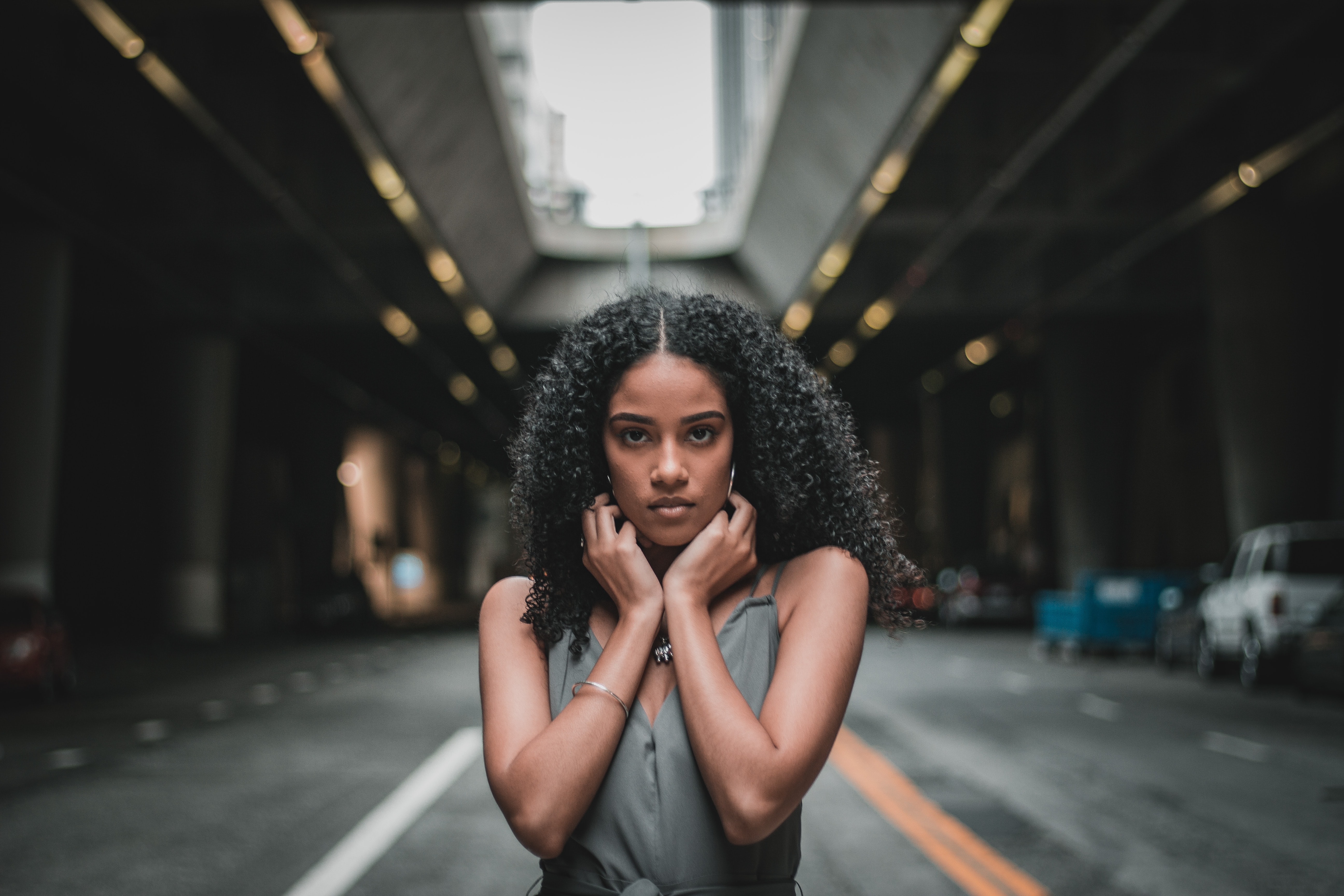 There are nearly eight billion people on this miraculous planet of ours. They come, make imprints in your life, and move on through the hustle and bustle of this fast-paced culture. But even in all the rush and chaos that seems to be the daily norm, there's one thing that's very clear: our deep desire to be seen and heard.
So, what's your story?
When you begin to think about answering this question, where does your mind go—the highs or lows? Don't worry, it's almost instinctual to dwell on the negative—to first think about your shortcomings rather than your wins, even the basic ones, like hey, you have a job and a roof over your head. That's a win!
Now, the hourglass of your life is ticking away and without time to spare, it's the moment to dig deep, to uncover the truest version of yourself and be bold enough to either make much-needed changes or celebrate once forgotten, unique pieces that make you whole. Here's how:
AWARENESS
The deeper we feel our sorrow, the deeper we can feel joy. –Dr. Patti Ashley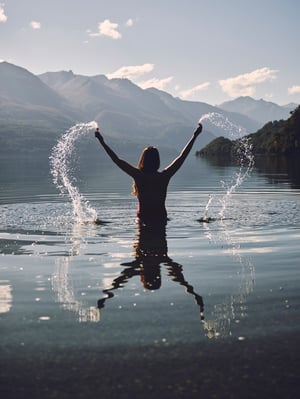 If you stand on an ocean's shoreline you can experience the immense power of the waves crashing against the sand, roaring with bursts of tumbling water. The sound can be unnerving, loud, and fierce with each collapse.
But then there's the intake, the moment when waves are swallowed back by the sea and the shore is wiped clean of debris, giving you a second of peace—such is our life with the highs and lows.
When you start to unravel your story it's important to take in the darkness. To acknowledge the failures, doubts, and regrets. It's in seeing yourself as whole, human, and flawed that is essential to your growth and developing resilience.
So take it in. Every inch of it.
As uncomfortable as it may seem, open up that jammed, internal closet of dissatisfaction and let the madness come tumbling down. And once it's all out, take a moment to be aware of where you've been and how far you've come. All that mess has made you whole.
CURIOSITY
I'm not afraid of storms, for I'm learning how to sail my ship. –Louisa May Alcott
It's all out there now! You've ventured into the side of yourself that isn't necessarily your favorite. The untapped truth that hey, you've made mistakes, and to this day you still feel like there's a version of yourself that you wish you could be.
Now the real fun begins.
Feeling connected to the world (remember, EIGHT BILLION!) begins with fostering the connection with yourself, and now that everything's out there, it's time for curiosity to take over.
Let the enormous ball of yarn start to roll out and the endless questions emerge, such as:
Where has that experience taken me?
What did I learn from that untaken risk?
How do I want to grow from here?
At this moment, having the answers isn't important. It's about asking the questions and starting to see, even if only slightly, possible opportunities of growth instead of obstacles that continue to derail you.
For every fall there is a rise. It's time to start seeing upwards.
ACTION
When things get tough, do we lean into vulnerability and get curious, or do we self-protect in ways that move us away from our values? –Brene Brown (582)
At this point, you're now aware of who you authentically are and you've started to get curious about the future What's next? Making a plan.
It's time to show up in the world, say this is who I am, and this is what I have to offer! Sound scary? You're not alone. This part is the hardest piece of your reawakening.
This is the step when things get real, when you must overcome past adversity and be fully open to the connection ahead. Again, you're not alone.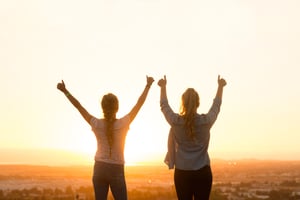 Here's where you start:
1) Try not to focus on those that rely on you, your impacted schedule, or previously set plans, and put yourself first (just for a weekend!) by signing up to attend our 3-day workshop, to begin with YOU.
2) Next, enlist a friend. It costs nothing extra to bring along a partner, sibling, friend, coworker—someone you genuinely connect with who wants to be a supportive witness to your growth. With this champion by your side, you will definitely not be alone.
Dive deeper than ever into your vulnerabilities and strengths to see your truest potential. Listen to individuals who have overcome their personal hardships and have nothing but resources and transformative advice to give you.
Here's your fresh start to connect with the greatest person in your life—YOU. Your reinvention starts now.