Feeling the itch to change your career? You're not alone! A recent study from LinkedIn claims that the average person changes jobs 3-4 times in the first ten years after college graduation. An ordinary job switch probably isn't that scary, but a full-on career change can fire off a serenade of internal "DANGER DANGER" warning bells. Conventional wisdom says it takes time (and plenty of savings) to get the training and education required to jump the established career path in favor of starting a business.
Coaching feels like a new buzz word. You can't take a step left or right without coming across some sort of life or business coach—and for good reason. Research has demonstrated the effectiveness of coaching, especially in the workplace. It's a powerful tool that knocks down barriers, empowers employees to take action, and improves office morale.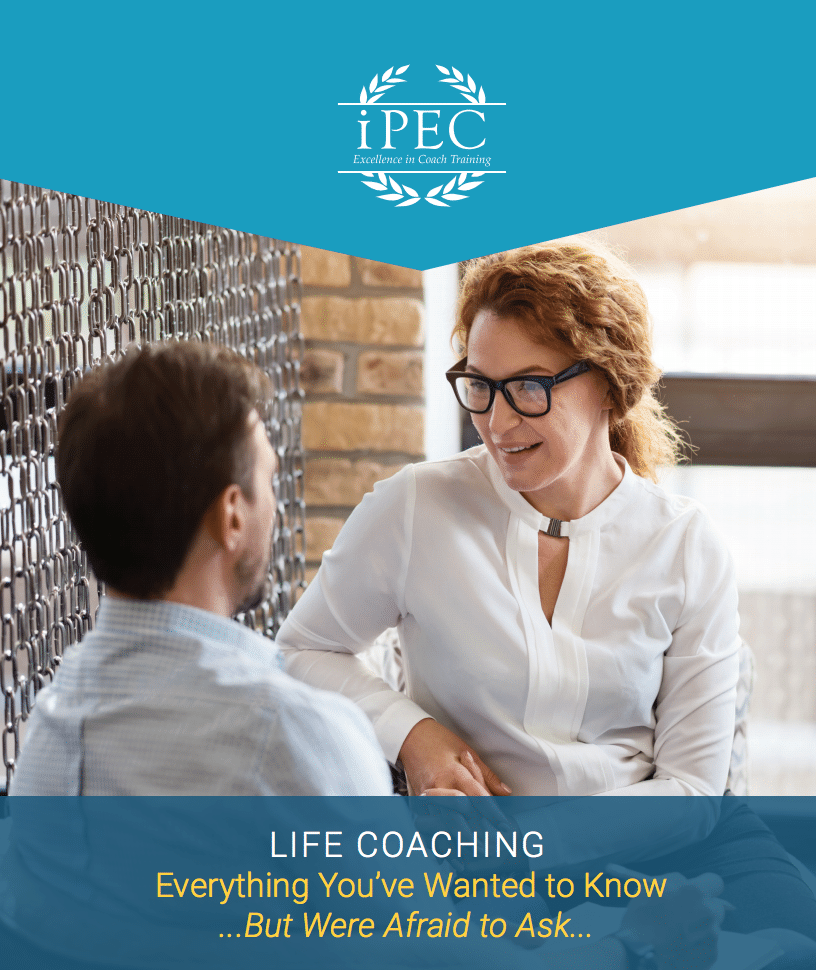 LIFE COACHING: Everything You've Wanted to Know (But Were Afraid to Ask)
Subscribe to the iPEC Blog and discover how you can help people make profound and lasting shifts in their lives.
Coaching and Coach Training | Training Programs | iPEC Coaching
Coaching has become a fast-growing field over the past decade—there's a lot of information out there about coach training and certification, and it can be a bit confusing. So what is the difference between accreditation and certification? What's a certificate? In this blog, we'll break down the various options that are out there so you'll have greater insight into which choices might serve you best.
Not All Courses are Created Equal. Here's How to Know You're Getting the Best Do you have a passion for helping people? Do you thrive in the corporate world? Are you an expert at making home and work life balance look nearly effortless? If so, you may have what it takes to become an executive coach. All too often, executives focus so intently on success in their line of work, that they often get bogged down in the details and fail to see how much better they could be—both in work and in life.
The term "diversity" has become somewhat of a buzzword in the modern workplace, tossed around in company mission statements and HR manuals. And yet, studies reveal particularly slow progress toward a diverse balance of genders, races, cultures, and acquired traits across executive and professional teams globally.
You want to use your talents and passion for something more than a mundane 9–5, and the idea of becoming a professional coach sounds, well, pretty amazing. It's got the freedom and flexibility we all crave, plus the envious opportunity to do meaningful and fulfilling work. Yet, you can't seem to shrug off that little voice inside your head echoing a common doubt: Is professional coaching really a "thing?" You know you have what it takes to be successful as a coach; you can just feel it in your bones. But that inner critic (perhaps goaded by the peanut gallery in your everyday life) still questions whether this is a legitimate profession. OK then, it's time to silence all this conjecture with cold, hard facts and stats. Let's drop the mic on critics of professional coaching (even the one in your own head!) with these five serious truth bombs.